HSC Ceramics Reviews
My name is Fabrizio Borsato, a triathlete with 16x IRONMAN Finisher, I have more than 200 triathletes trained by me in Brazil, El Salvador (Central America) and the United States. I use High Speed Cycling for training and competitions!
– Fabrizio Borsato
Coach,16xIRONMAN Finisher,Brazil
I have been using the great products from High Speed Cycling for the last few seasons. These products make a BIG difference when it comes to speed and durability. The lower friction by high speed is something that you should not forget to put in your calculations when buying a new bike. It`s a small and "invisible" part of the bike, but makes so much difference in long rides or in competitions. All this has already been prooved in tech. labor tests at High Speed Cycling Ceramics.
– Søren Nissen
2019 UCI MTB Marathon Winner
2019 UCI "Samarathon Desert Bike Race" Winner
2018 Luxembourgish Elite Champion XCM, XCO, CX
2013,2015 Danish Elite Champion MTB Marathon (XCM)
2014-2016 Winner of the UCI Marathon World series "Roc d`Ardenne"

HSC have had bearings on my racing for the last two years and they have made my bikes faster. Thanks to being High Speed Cycling equipped I won my age group, was the fastest non-elite rider and came 6th overall.
– Jason Archer
2017 WEMBO World Solo 24Hr Championships, Australia
I've been competing in Triathlon for 7 years and I immediately noticed the difference that the ceramic upgrades from High Speed Cycling made to the movement of my drivetrain. With all the hard work I put into my training it's great to know that my bike components are moving fast and freely to keep me at the top of my game.
– Owain Matthews
Triathlete and Triathlon Coach, Australia

Nothing but positive words about the bearings, I can honestly say I can definitely feel the difference.
– Jake Magee
Australian Professional Athlete race in USA
No.1 Criterium Rider in TX
No.6 Criterium Rider in USA
I've been using High Speed Cycling Ceramics for quite some time. This company provides a rock solid product that keeps me moving faster. At an incredible price point that everyone can afford!
– Sean Ringgold
Brand Ambassadors of GFNY 2017
Actor,Philanthropist,Influencer,Motivation Speaker, United States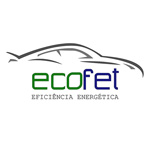 We thank High Speed Cycling Ceramics, our sponsor, for the new ceramic bearings! They arrived quickly and with the great quality that the company always offers! Thanks for the partnership.
– Ecofet Team, Brazil
HSC Ceramics bottom bracket and jockey wheels feel amazing
- Reviewed by Nik, NSW, Australia
I've clocked up 20,000kms on one HSC Ceramics bottom bracket already, fantastic quality and performance
- Reviewed by Chong, NSW, Australia
I received the HSC ceramic bearings the very next day. Crazy fast. Already installed and cut the drag on the hub from previous by at least 75%!
– Reviewed by Andrew, QLD, Australia
Just a quick email to let you know HSC Ceramic bottom brackets helped power me to a Gold Medal win in the NZ Age Group (M3) Nationals Time Trial and a Silver Medal in the Road Race (eventuating in a 2 man break and sprint finish) A great product. I have them in both the bikes.
– Reviewed by Glen, New Zealand
Perfect thanks :-) I have High Speed Cycling Ceramic BB's on 2 of my bikes already... one I just serviced the cranks after 10000k on on the trainer and it spins like new!
– Reviewed by Matt, NSW, Australia
I just installed my new Campag HSC ceramic bearings and they made me feel good. I would like some delrin ceramic bearing jockey wheels for my etap for the upcoming VRS Carribean Classic race on Sunday.
– Reviewed by Matt, VIC, Australia
I just bought a set of High Speed Cycling ceramic bearings for my BMX. Absolutely epic. Effortless to ride.
– Reviewed by Rhett, WA, Australia
I've been using High Speed Cycling ceramic bearings on several of my bikes for a few years now and have been very satisfied.
– Reviewed by Wayne, New Zealand
I checked Strava, 12000 Ks since instal!! All on dirt, mud/dust, single speed. 2 National 24hr races, podiums! 2 Otway Odyssey's, podiums! Victorian Enduro Series's, series podium. 1x Everesting, 198km/10880 mts vert. HSC ceramic bearings have been tested.
– Reviewed by Matt, VIC, Australia
I got my first bearings from HSC in 2015 and they where, and still are, great. (2019)
– Reviewed by Jonas, Norway
I can assure you that I will be passing on to all my cycling mates how well I was assisted by HSC ceramics.
– Reviewed by Michael, SA, Australia
Thanks so much for selling me such a fine bottom bracket!! Have never used such a smooth and reliable piece of engineering!!! HSC ceramics, You all should be proud!!
– Reviewed by Emil, NSW, Australia
First and foremost I want to acknowledge the High Speed Cycling BB purchase I made many years ago (2013) and still going strong and smooth.
– Reviewed by Rajan, NSW, Australia
I have High Speed Cycling on all my other bikes. I recently put a BB in my XR4 and it is amazingly smooth. Certainly better than the Rotor BB that is supposedly ceramic as well.
– Reviewed by Duane, NSW, Australia
Just wanted to say thanks for the quick email response late Sunday night. The bike looked amazing and the disc rolled forever, felt incredible! Will be looking to upgrade HSC ceramic jockey wheels next.
– Reviewed by Andrew, Victoria, Australia
Just like to say thanks, B/B and jockey wheels arrived, (very quick) fitted and been out on 1st race on Sunday. Must say very very smooth, most impressed, sure I will be selling a few for sure!
– Reviewed by Jim, New Zealand
It's a great item, so smooth! Sorted my creaks and groans out. This was a really worthwhile buy, Thanks!!
– Reviewed by Chris, Victoria, Australia
– Locked In Review
– Ceramic Cycling, Australia
– Reviewed by Paul, United Kingdom
– Reviewed by Hoyun Team MAVIC, South Korea
Just used the bike I installed the hsc ceramic bottom bracket I bought from you and did the Sydney to the gong charity ride and to my delight the part performed flawlessly and effortless pedaling through the whole ride thank you so much for allowing me to purchase a great part!!!
– Reviewed by Emil, New South Wales, Australia
We always get our BB's from you (HSC ceramics) and have always been extremely helpful and great product.
– Reviewed by Andrew, Queensland, Australia
I have upgraded my bottom brackets in both my bikes now - seriously in love with your (HSC ceramics) products. Now it is time to upgrade my wheels!!
– Reviewed by Ben, South Australia, Australia
Bearings arrived and have been installed, sensational service from you (HSC Ceramics)! Thanks!!!! The bearings are already leaps ahead of the Enduros I had in!!
– Reviewed by Matt, Victoria, Australia
I just upgraded the ball bearing for my Shimano Dura Ace bike wheels, it runs perfectly.
– Reviewed by Ray, Hong Kong
I am so amazed with the quality of the High Speed Cycling ceramic bearing its very smooth and high quality.
– Daniel, DK Bike Works, Malaysia

I have found High Speed Cycling ceramic BB's to always have no issue, always silky smooth after install be it as arrives.
– Adam, Zero Friction Cycling, Australia
日本語対応で親切、梱包荷姿も丁寧で非常に良い買い物が出来た。 商品はとても精密な作りで期待以上の良い物でした!
– Reviewed by 佐藤, Japan
Amazing delivery speed! Very good quality ceramic bottom bracket, fits perfectly.
– Reviewed by Martin, United Kingdom
You have a fabulous product. I also have High Speed Cycling ceramic bearings in my Swiss Side Hadron 625 wheels. They are also fantastic.
– Reviewed by Shaun, Queensland, Australia
I will definitely be recommending HSC ceramics in the future for its great product and excellent service.
– Reviewed by Trent, Victoria, Australia
Your customer service has been exceptional. I'll be sure to recommend HSC Ceramics and your products in the future.
– Reviewed by Matthew, New South Wales, Australia