Trial Kit 1: Shimano BB + Pulleys (Dealer trial price $139.08)
$

244.00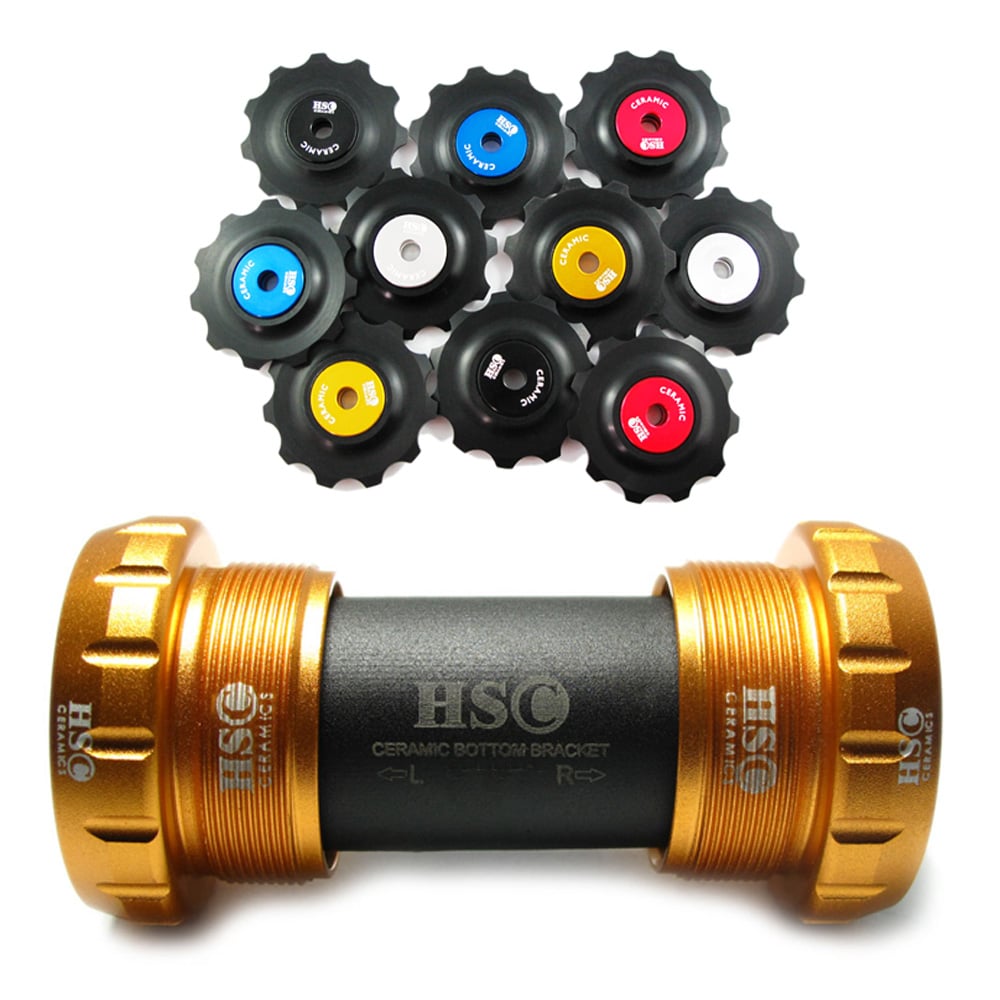 All our prices are in Australian dollars.
Use "Product Finder" to find the compatible bottom bracket

Please email us for the discount code of Dealer trial price $139.08.
This Trial Kit is only available for retailers, not for individual sale, apologize for any inconvenience caused.
Kit includes:
- 1 x HSC Ceramic Thread BB for Shimano Cranks
- 1 x HSC Ceramic Plastic Pulley Set or Carbon fibre set extra AUD30
Bottom bracket options:
- English or Italian thread, Road or MTB cranks
Please note that colours for BB and Pulley are picked randomly.

Frame requirement:
- English threads 1.37" x 24TPI, 68mm width shell (Road)
- English threads 1.37" x 24TPI, 68mm/73mm width shell (MTB)
- Italian threads 36mm x 24TPI, 70mm width shell (Road)

Crank compatibility:
Dura Ace 9100, Dura Ace 9000, Dura Ace Di2 (7900), Dura Ace (7900/7800), Ultegra 6800, Ultegra Di,Ultegra (6700/6600), Ultegra SL, 105 10 (5600/5700), Shimano Compact, FSA Gossamer etc, 24mm spindle cranks
Or
Shimano MTB 24mm spindle cranks i.e. Shimano XTR cranks

Rear Derailleur Compatibility:
- 11T wheel rear derailleur system
- 10 or 11 speed Shimano or SRAM

Important note: we use the grease for the bearing lubrication hence the wheels won't free spin in hand, but it doesn't affect the actual performance.